Rhonetta Johnson
You will remember her from American Idol she was wearing a tube top, a short skirt, with hedges in full view of the gardener and a mouth that would make a trucker go to church! Check out her hot mug shots!! She has been arrested for DWI, driving with a revoked license, open container, disorderly conduct, providing fictitous information to an officer, larceny, communicating threats, and resisting arrest!!
A couple of different people have commented about her site. I would assume they are talking about this fan site dedicated to her. You can see it by clicking
here
.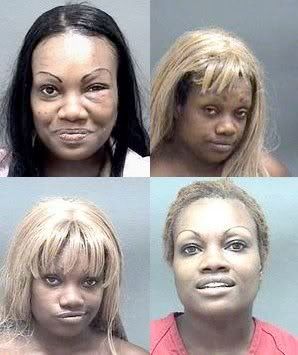 Just in case you missed her stellar audition here it is!!!